WUNDERMANUFAKTUR – a place for creative networks.
Even if my friends & partners can't really do magic – they are all incredible masters in their field!
On the ground floor of the Wundermanufaktur you will find this wonderful coffee roastery – it is not only the Wundermanufaktur's advance booking office for ordered tickets and vouchers, but also serves you the best cappuccino in the city – try it, you will like it!
www.machhoerndl-kaffee.de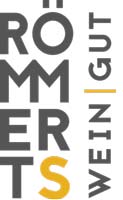 Vineyard Römmert is responsible for the good mood in the Wundermanufaktur: the winegrowers from Volkach create the sparkling pink Secco Saignée, and all the franconian wines that are served in the Wundermanufaktur.
www.weingut-roemmert.de

Chef Dirk Wondra & his team conjure up a surprising finger food buffet from seasonal specialities for every public show, which will convince even the most pampered palate. For your exclusive booking you can of course determine the menus yourself.
www.aufgetischt-online.de

The two creative artists Tania Engelke and Kurt Neubauer not only created many of the works of art in the Wundermanufaktur, but also created the complete CI for Stephan Kirschbaum and his theatre, from the logo to the website.
www.grafikatelier.de

The master tailor Sonja Born has refined every single part of Stephan Kirschbaum's stage wardrobe, cleverly redesigned or even completely designed it.
From shirts to handkerchiefs, from special pockets to upholstery, she is the magician with needle, thread and fine fabrics.
www.traditionswerk.de

Sebastian Konopik has clicked his way up – to become the world's most successful photographer for magicians. He is the magician of digital image processing and composed the poster of the Wundermanufaktur.
www.imagicians.de
Wizard and master carpenter Amila builds perfect magic cases and cases made to measure for handmade miracles outside your home.
www.flightcase-illusions.com

And last but not least the secret of Stephan Kirschbaum's dream figure has been revealed (not lifted!): for over 8 years Stefan Bertels has been training him personally every week with electro-muscle stimulation in his training studio. With the magic word "Wundermanufaktur" you can get a free trial lesson at any time! 0911 / 99933911 or info@trainings-atelier.de
www.trainings-atelier.de
f you should need further tips around your successful event, I have been able to establish many valuable contacts in almost 30 years as a professional magician, which I will gladly recommend to you …
just ask for it!